Contact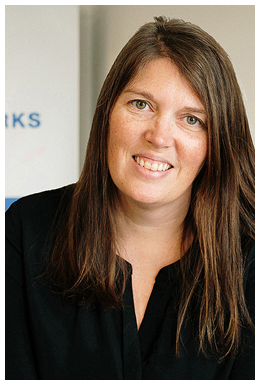 Fonction:

Case Manager Team Lead
Shelburne County


902-875-2200

902-265-2120
Informations diverses
Certified Career Practitioner / Team Lead, Denise Nickerson began working for Southwest Employment Services in 2006. Some of her day-to-day activities with clients include career decision making, assisting with resume and cover letter development, job searching, exploring training opportunities and the local labour market, and helping clients apply for funding programs. Denise is also the regional representative for the Opportunities Fund for Persons with Disabilities program and works with partnering Nova Scotia Works offices to assist their clients with disabilities and employers to access this program.

Denise was born and raised on Cape Sable Island, Nova Scotia but moved to Toronto, Ontario to pursue her educational goals. In 2004 she graduated from the University of Toronto with an Honors Bachelor of Arts Degree in the Co-operative Arts Management Program. 

Denise has completed the Introduction to Employment Services and Career Development Services (Level II) programs through Dalhousie University. In 2016 she successfully completed the requirements to become a Certified Career Development Practitioner through the Nova Scotia Career Development Association.

Along with her work at SES, Denise enjoys volunteering for local organizations and community groups.  She is currently a member of the Shelburne County Learning Network, Barrington SchoolsPlus Regional Advisory Committee, Barrington & Area Chamber of Commerce, and was a founding member of Sou'West Nova Transit Association.  She has volunteered for PET Projects/Beulah Burman Memorial Animal Shelter, Shelburne County Minor Hockey Association, Anthony Gosbee Rec Hockey, Canadian Music Week's Festival & Conference, among others.

Denise feels the most rewarding part of her job is when a client has reached their employment goal and have a new sense of fulfilment and pride in their life.