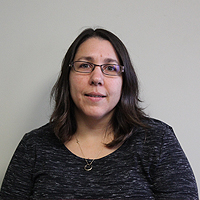 Financial Controller
Phone: (902) 742-5859
Fax: (902) 742-5861
E-Mail: This email address is being protected from spambots. You need JavaScript enabled to view it.
Nicole was recently hired as Financial Controller with Southwest Employment Services.  She reports directly to the Executive Director.  As Financial Controller, Nicole is responsible for the accountability of all of the society's finances.  She brings with her many years of experience in bookkeeping/accounting.  She is a graduate of Université Sainte Anne.
Nicole is a firm believer in the SES mission:
"Southwest Employment Services strives to work in partnership with the community to create innovative approaches for youth, parents, job seekers, including those with barriers, to integrate themselves in to the labour market, and for employers who need to recruit, manage, and retain employees."
She enjoys working with the Southwest Employment Services team and hopes to be a part of this team for a long time.