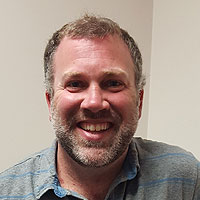 Bilingual Case Manager
Phone: (902) 742-5859
Fax: (902) 742-5861
E-Mail: This email address is being protected from spambots. You need JavaScript enabled to view it.
Jason LeBlanc joined the Southwest Employment Services team in July 2016 as the Bilingual Career Practitioner.  He previously worked with Le Conseil de Développement économique de la Nouvelle-Écosse for 13 years.  Jason obtained the Certified Career Development Practitioner certificate/designation through the Nova Scotia Career Development Association in May 2015.  Jason has also been a part-time (portfolio) teacher at Université Sainte-Anne for 3 years.
Mr. LeBlanc has completed many career-related courses and workshops over the years, since he has started working in the field of career development.  He is also a Qualified Level 1 Personality Dimensions Facilitator and a graduate of Université Sainte-Anne (Bachelor's degree in Sciences).  Jason has been involved with the Nova Scotia Career Development Association for more than 10 years, in various capacities/roles, as well. Jason lives in Clare with his wife and two sons.  He enjoys playing sports, exercise and spending time with his family and friends. 
Jason feels his caring/people-oriented personality fits really well with the type of work he does at Southwest Employment Services.  He cares about his clients and tries to provide some hope, guidance, positive options and helpful information for them.