Matthew L. Trask, BBA, M.Ed.
Contact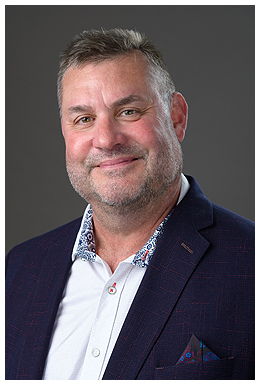 Position:

Employment Engagement Specialist
Yarmouth


902-742-5859

902-742-5861
Matt has been an important part of the local business community over the past 30 years, having owned and operated several successful businesses in the Yarmouth area. He remains active to this day; between 2015 and 2018, Matt served as Executive Director of the Yarmouth & Area Chamber of Commerce where he was successful increasing membership by 40%. He also recently served as the Economic Development Lead for the Western Regional Enterprise Network's BusinessNow Program. Currently, Matt serves his community as Employment Engagement Specialist with Nova Scotia Works, assisting employers with their hiring and training needs.

Over the years, Matt has served on several local, provincial, and national boards including the Insurance Brokers Association of NS (Past President), the YMCA of Yarmouth (Past President), the Yarmouth Police Advisory Board, the Mariners Center Management Board (Vice Chair), the Yarmouth Hospital Foundation (Marketing Chair), Juniper House Shelter, and the Atlantic Ronald McDonald House Campaign Cabinet. Matt is also very proud to be a founding member of the 100 Guys Who Share – Yarmouth County, a charitable group that has contributed (thus far), more than $150,000 to local charities. A strong believer in continual learning, Matt recently completed his Master of Education degree from Acadia University and holds a business degree from the same institution.

Matthew currently resides in Yarmouth with his wife Michelle and their 3 children and enjoys coaching youth athletics and staying involved in the community.