Contact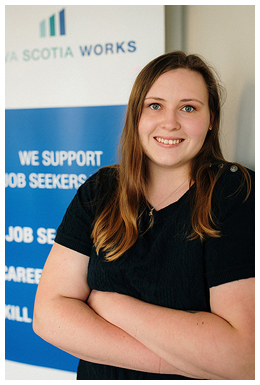 Position:

Information and Resource Specialist
Shelburne


902-875-2200

902-265-2120
Kitana Chesley was born in Kentville and raised in Forest Glade (later in Bridgetown), Nova Scotia. Starting out as a post-secondary student, she attended the University of Prince Edward Island (UPEI) and completed various courses in Family Science, Sociology, Psychology, and History, before switching to attend and graduate from the Holland College Wildlife Conservation Technology program as of May 15 th , 2020. Now, Kitana is currently attending Nova Scotia Community College (NSCC) at the Shelburne Campus for Ocean Resources – Fisheries and Aquaculture program.

Before joining the organization, Karla worked in the small business industry assisting youth in the creation of small business and in the expansion and modernization of existing businesses by providing financial and technical services to young entrepreneurs. She also has many years of customer service experience and working with the public. She has an Employment Services Certificate from Dalhousie University and a Human Resource Certificate from NSCC Burridge Campus.

As of June 1 st , 2020, Kitana joined the Southwest Employment Services as a Student Intern, Information and Resource Specialist. Within this position, she searches for available jobs to forward to the Career Practitioners, she helps organize around the office, as well as completes some resumes and cover letters for clients, and creates intake packages. Kitana has worked in various customer service positions and has a passion of working in a conservation field and working with people.

Kitana is excited to be a part of the Southwest Employment Services and has learned the employment services that are available in the area. She is excited to see where this career path will lead her.